Welcome to Arbor Heights Elementary in Seattle, Washington!
Link the Week......Link of the Week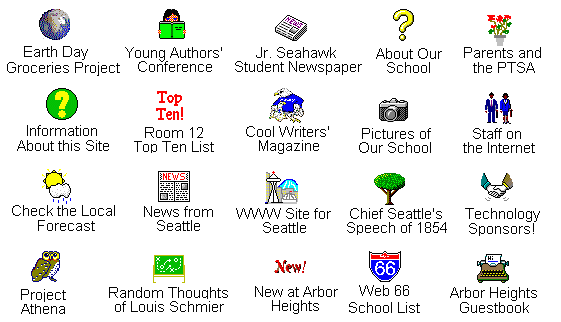 Please address any comments to Mark Ahlness, or sign our Guestbook.

Visitors since April 12, 1995.
A text version of this page....
© 1996, Arbor Heights Elementary School
---
January, 1996 - Added a client-side imagemap, added a text-only page, rearranged the icons, added our Guestbook, changed some text colors, added a background sound, and added the scrolling (Internet Explorer) "Link of the Week".

Go back to November, 1995 ...... Go to December, 1996